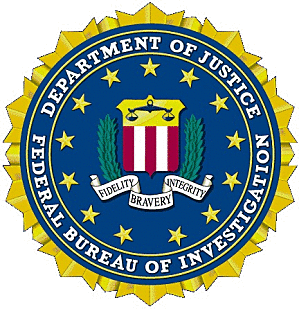 "Oh crap… I am in!

When the 13-star FBI logo flashed across my computer screen I knew my brute force computer attack was successful. I was in. And short of cutting the electricity there was nothing the system administrator could do at this point to stop me from seizing control of his server. I also knew that if I could systematically get out undetected it would be worth a few heart pounding moments discovering how to apply these destructive procedures for the good of others."
About Andre
"You'll probably find this hard to believe but as a reformed computer hacker I discovered a way to reverse engineer marketing and advertising successes of winning companies. How? By following the same methodical thought processes used for cracking the vault of complex computer systems.
Here's the big secret…
By disassembling and analyzing your current marketing processes you can steadily increase your customer base, profits, and revenues.
You can enjoy predictable cash flow. And you can make more money from your current and future promotions than you are seeing right now.
In fact by starting from where you are right now you can use these same 'underground' processes to totally eliminate marketing guesswork.

Nearly any company can ethically use these same 'underground' approaches to eliminate marketing guesswork. How? By disassembling and analyzing your current marketing and business growth processes–and augmenting what is easily exploitable.

In fact nearly any company can steadily increase its customer base, profits, and revenues by starting from where they are right now. Regardless of industry you can enjoy predictable cash flow. And you can make more money from your current and future promotions than you are seeing right now.

Will this require radical or disruptive changes to your business? Not likely.
Truth is… though the activities of hackers are often hard to trace–their long-term impact is often obvious. That's because they look for existing vulnerable patterns to breach and control.
What is more… the same is true of boosting sales conversions and marketing successes–you exploit what is already there. These powerful business growth methods multiply performance whether you are marketing with…

| | |
| --- | --- |
| Direct Mail | SEO or Social Media Marketing |
| Web Copy | Magalogs |
| Landing Pages | Client Reactivation Programs |
| Email Campaigns | Lead Generation Programs |
| PPC Campaigns | Publicity and more… |
In practical terms this means deconstructing what has already proven to work (for yourself and others) and then duplicating those processes and patterns again and again like a virus set on autopilot.

Looking at this situation another way means you diligently seek ways to leverage the marketing and relationships you have in place right now. Exploit the overlooked. And then create more growth and positive results from what you already have in place. Each success finances the next. You grow, expand, and multiply your marketplace with little intervention on your part.

In essence you simply exploit the core of what is already in place in your company right now and build up from there.

And you take little to NO risk with your business because you are duplicating what has already proven to work.
What does this mean for you?
Guaranteed success…
The same analytical processes used for attacking servers are equally powerful for reverse engineering marketing and advertising success. I proved in my own business activities and in the companies I've advised over the years taking an analytical approach to business growth works. Every time.

For one simple reason I'm thankful to an early coven of computer hackers who took me under their wing when I was young–they taught me how to think. They taught me how to look at any situation in terms of strengths, weaknesses, and opportunities. That is how I realized the analytical mindset necessary to attack servers is the same process for reverse engineering marketing and advertising success.

Oddly enough as a serial entrepreneur I proved these secret tactics work equally well in the business world not just for hacking computers. For a time I was perfectly content to keep these secrets to myself in my own entrepreneurial pursuits. Then something happened that made me decide to share the secret with someone else.

I was meeting with a business owner at her company. As we walked through her company she showed me commercial racks stacked high with dust-coated boxes of marketing materials the company had invested in over the years. Many of the boxes had never been opened.

She made it clear she had no shortage of marketing information. What she lacked was a way of systematically taking that information apart and applying it to her company.

Lets face it… if you are anything like her you are too overwhelmed running your business to dedicate questionable amounts of time to figuring out how to implement truckloads of prepackaged marketing materials being pitched as the next great wing-ding or whatever.

And you do not yet have resources in place to systematically reverse engineer the success you've probably seen in far less talented competitors.
There is a better way
What you need is a way to easily increase revenues and profits nearly on a whim. Not by reinventing the wheel.

That's where thinking like a hacker comes in to play.

If you would like to dramatically boost profits and cash flow simply from multiplying the performance of existing ads, sales letters, landing pages, emails and marketing you are already using there is a way to do so.

36 Years and counting…
I've been involved in marketing and business for quite a while. I launched my first direct mail business in 1977–when I was just 12 years old. How? I learned early on to copy the success of projects that got my money. I then began writing sales copy for projects of my own. I used the services of printers as well as setup my own simple in-house 'printing press' to duplicate many pages. Later I moved to electric memory typewriters to hammer out realistic looking 'personalize' letters.
And in the 80's I began marketing business services via online bulletin services (BBS). This was around 10 years before the introduction of the world wide web.

And as an early adopter of web technologies during the 90's I used my skills of reverse engineering established processes to advise companies wanting to tap into online marketing SEO, PPC, Web Copywriting and more.

As a serial entrepreneur launching businesses of my own since 1977 I've gained a number of powerful business insights. Combined with my knowledge of ecommerce and the internet I've advised more than 500 business owners and professionals from South Africa, New Zealand, Australia, the Netherlands, Canada, and all throughout the UK and the United States on how to improve their marketing and how to increase sales.

And as an early adopter of web technologies I've assisted and advised business owners and professionals to improve their cash flow and online and offline marketing. The average competing corporate project during the mid 90's for the kind of work I did started around $40,000 minimum and reached into the millions of dollars on the highest end of the scale. Fortunately the dotcom crash put an end to such outrageous pricing schemes. Smart marketing is much more accountable and affordable now than perhaps ever before.

Here's what applying a systematic approach to marketing might also produce for your company…


Identify overlooked marketing patterns that can give your company a powerful unfair advantage


Reverse engineer secrets those in the know are using right now to uncover their biggest marketing breakthroughs


Take advantage of secret 'black book' marketing tricks and techniques for boosting response


Exploit to great advantage the weakest near-universal vulnerability of virtually all competitors


Freeze your prospects eyeballs in place and virtually force them to keep reading


Break into secrets that systematically beat former controls


Seal off universal mental escape routes prospects run for and are escaping through right now…so you dramatically raise sales conversions


Avoid marketing 'trapdoors' that lead to failure


Systematically boost response in every promotion


Irresistibly transform offers into something prospects are nearly powerless to say "yes" to


Break the bank with additional marketing and advertising profits almost instantly


Use 'stealth' marketing methods to make new products reasonably immune to knockoffs


Instantly transform curious browsers into hungry buyers


Stack the odds of winning highly competitive markets in your favor

I wish I could claim to be brilliant enough to have coined all of these strategies myself. But I didn't. As I mentioned I learned this process from studying how to think like a hacker. I simply redirected "the hacker's mindset" to more constructive processes–building companies up instead of tearing businesses down.
How can you trust a former hacker to increase the marketing and sales results you are now seeing? Here's how…
Something old something new…

By exploiting the core of what is already in place in your company and building up from there you can immediately increase both online and offline sales, leads, referrals and profit from underutilized assets now sitting veiled in your company…all without getting caught up chasing the next shiny marketing object. Only after you've establish what is working do you finally augment your marketing with marketing approaches you have not yet implemented.
Let's face it, we all have strengths and weaknesses. Sometimes, because we are too close to our business, it is hard to see how to improve results – without working harder or longer – and that is where I may be able to help you. I've shared my unique insights with over 500 business owners and market leaders. I've helped dozens of entrepreneurs launch profitable businesses as well as advised establish businesses how to expand their existing companies.

I admit, few of the ideas are original to me. I developed these marketing methods after decades researching, penetrating, and taking apart what works for others. I then added my own unique observations and tests. Are you seeking to capture more leads and generate more sales with your website? Do you want to increase overall sales conversions and profits? Most consultants will tell you to immediately toss up a new website, invest in SEO, PPC, cell phone 'spamming', and whatever else might be the most hyped marketing flavor of the week.

Do not listen to them! Instead exploit the core of what is already in place and build up from there. By taking this approach you can immediately increase both online and offline sales, leads, referrals and underutilized assets — with little to no risk of exposure for your company. The process is as close to LEGALLY printing your own money as you'll ever find.

Sound a little strange? I bet. Fact is nearly every business has underutilized marketing assets. By focusing on these areas you create self-liquidating marketing approaches that continue to be self-funding.

There's little to no risk to you and rarely if ever a need to increase ad budget. In fact following this path just may well decrease your ad spend because of increasing your marketing effectiveness.
A turnkey formula for
boosting profits & response
A total marketing approach follows three specific steps to effectively multiply the performance of ads, sales letters, landing pages, and emails.
The first step required for increasing profits is

evaluating and diagnosing

your current marketing position, strengths, and opportunities.
The second is

putting marketing 'systems' in place that eliminate guesswork

from day-to-day marketing activities.
And the third involves

implementing your plan, tracking and measuring results

, then making adjustments as needed.
Evaluating and diagnosing your current marketing position, strengths, and opportunities involves evaluating what you are doing now. You want to expose any overlooked windows of opportunities that might exist in your business right now. Handling this step in-house usually requires an extensive time and resource commitment. Often a 'second set of eyes' can prove useful to save time and headaches. In this step you must also evaluate your market, your competitors, as well as marketing approaches found successful in other industries. This is where you look to reverse engineer what has already proven to work for yourself and others.
Designing and putting marketing systems in place is often the most 'grueling' portion of the program. After analyzing your own as well as other company's newspaper, magazine, Yellow Page ads, sales brochures, quotes, sales scripts, sales letters, onsite and offsite SEO factors, email and PPC campaigns you may find yourself augmenting dozens if not hundreds of individual marketing pieces to improve response on your own.
And the third step of your plan is implementation. Basically you just need to put the marketing pieces into play…then sit back and watch your business grow almost on its own like an aggressive virus set to autopilot.
Here is my offer to you
After approving your application I will evaluate and diagnose your current marketing position, strengths, and opportunities. And I will outline a plan to exploit the opportunities you may now be overlooking. And I will guarantee that if I cannot help you we will not proceed further with a consultation. There is no charge beyond the initial consultation fee. And even if we do proceed your Total Marketing Package is guaranteed.
Why would I go on record agreeing to guarantee your success? My objective is to add the greatest value possible to your bottom line while creating very little if any new work for you.

That is why the bulk of the above effort is on me. You are not buried under boxes of useless and subjective 'self-help' info-products to wade through. You are not left trying to figure out how to implement marketing strategies and tactics on your own. That's because when we move forward I deliver marketing materials to meet your specific objectives and circumstances. Everything I do for you is based on research I uncover from picking apart your current marketing efforts and missed opportunities.
Get specific strategies on how to best market your business. Plus uncover promotions and costly marketing mistakes to avoid
The specific details of your Total Marketing Plan are outlined after we speak. That way I can offer a custom approach. Not a canned 'cookie cutter' marketing package that might be way off from your needs. Your work at this point is simply looking over the drafts of the materials and then reviewing the finalized marketing creative as we move forward in each area. Basically everything is handed to you on a silver platter.

Of course you can handle in-house all these steps I outline. Many companies do.

Yet there are times when expert advice is needed to get beyond where you are now and to get you to where you want to be. At those times you need someone who is brutally honest and yet professionally tactful. Someone who is willing to work hard to ethically expose weaknesses in your marketing while helping maintain your dignity. Someone who works solely to add value to the relationship.
Five criteria your new world marketing plan must meet…..
Must provide a turnkey done-for-you approach to marketing
Must not include unnecessary risk to the company or to your image or name
Must not exceed your budget capabilities
Must carry a strong probability of success based on 'reverse engineering' other successes
Must guarantee its success in writing
All this is provided to you in my Total Marketing Package.

Your Total Marketing Package contains custom marketing materials created specifically for you and your company based on your specific circumstances and objectives. Whether your package contains client reactivation programs, lead generation programs, direct mail packages, email campaigns, publicity materials, web copy and landing pages or other components of the primary facets of business growth…you can be certain nearly all the work is done for you. All you need to do is put the pieces in play.

And rest assured. In creating your Total Marketing Package I never advise anyone spend budgets they do not have. This means for some clients getting a 'second set of eyes' is fine for their needs. For others a full-blown done-for-you package is ideal. We can discuss the specific components of your custom Total Marketing Package after we speak. This way I take no premature risks with your business.

But do not just take my word for it that your Total Marketing Package is solid. I actually guarantee it. Here is proof…..
Why I turn my back on most inquiries
Sound interesting? Wait just one darned minute!

I do not want to hear from anyone unless you agree…
I only work with implementers.

I advocate a total marketing approach based on research and real-world results. An approach designed to take full advantage of exploitable marketing opportunities within each company. I NEVER accept assignments to create a simple flyer or brochure or window poster. I'm here to make a significant difference in your success.

Here is your 3-step success system:
Evaluate and diagnose your current marketing position, strengths, and opportunities
Put marketing 'systems' in place that eliminate guesswork from day to day marketing activities
Implement a plan of attack and tracking and measuring results
You have the right to spend your money anyway you choose. However my policy is simple… unless a client is willing to value my time and implement the approaches I outline for their company I am not working with them further.

Imagine for a moment speaking to a man who everyday goes to a lake to test different baits. You quickly learn he's obsessed with finding the one best bait on earth. Throughout each day he researches what others are using.

He joins online forums. He writes to fishing experts for advice and feedback. At the drop of a hat he'd buy the most unusual baits anyone's heard of. He's even tried creating his own handmade lures based on his extensive research.

Let me ask you, how valuable would those baits be if the fisherman overlooked the need to bring a fishing pole, fishing line, tackle box and all of the other critical tools required for fishing? Obviously no matter how great the baits he would still go home empty handed.

This is the situation with many business people who contact me. They are so obsessed with the idea of hiring someone to create a 'perfect' sales letter or webpage or landing page that they overlook some critical missing piece. A component that could make the difference between catching all the 'fish' the company is pursuing or going home empty handed. Perhaps the order page needs reworking too. Perhaps the company has failed to think through a back end offer or one-time offer or downgrade offer. The missing component could be some of anything depending on the medium being pursued. This is why despite being a very good direct response copywriter, I reject the majority of inquiries.

That's because I advocate a total marketing approach. An approach designed to take full advantage of exploitable opportunities missing from your marketing 'tackle box'.
How much does guaranteed performance cost?
An unbelievable guarantee…
If you are an established direct response marketer here is a no-risk offer for you…
If you stick with me and take full and complete action on your Total Marketing Package I guarantee you will bring in more leads and sales. After all, why bother hiring a consultant if the results you see are the same (or worse than) the results you are seeing now? No other arrangement makes sense.

Your Total Marketing Package will augment your current marketing plan. And may require 12 to 18 months to fully implement. This is an indication of the extensiveness of your custom marketing package.

I will also guarantee the total revenues generated from your Total Marketing Package will exceed any fees or retainers you pay to me.
And what if I should fail to immediately breach through to success? Let me detail the explicit countermeasure I put in place to reduce risk to you…..
I will continue to work for you at no additional expense for up to 18 months until your Total Marketing Package does increase revenues or leads or until we both agree this is a wash.
Imagine having a freelance copywriter and marketing consultant working for you basically 'on staff' for up 18 months without having to take an extra dime out of pocket to pay him. You take no risks with your business. And you do more to ensure your success.
With a bold two-part guarantee like this surely you must be thinking there is a catch. You are right. There are three. Well get to those in the 'What to do if you are interested' section in a moment.

Let me be frank. My fee is on the high end of the scale. And I do not work for free. Ever. Not even a 'free' phone call or Skype conversation.

However, if we work together you pay primarily for results because your Total Marketing Package is a performance-based package. You do not pay merely for effort. I am paid the bulk of my fee after you have earned more revenues or increased leads for your business. This means you get paid first.
And because I have a vested interest in your success I only charge an initial one-time retainer to get started. This is NOT a monthly or recurring retainer. I have no interest in living off of retainers. The retainer is simply there to guarantee follow through and to protect my interests since my income is based primarily on your success.

An exact quote is delivered to you if your application is accepted and approved and after I gain greater insight into your company and objectives through an initial conversation with you. No two companies are alike. So a specific quote requires a conversation.
What to do if you are interested…
If you are interested in my unique offer and are open to working with a former 'ethical hacker' turned marketer click the link below and follow the instructions on the page.

But before you click the link below and follow the instructions on the page let me tell you about my three 'catches'…

First, you must apply and qualify to become a client. I am not desperate to work with any and everyone. I am very particular about the people I select as business associates. Your suitability interview indicates (at least on the surface) if we are likely to be a match or not. You are welcome to apply for an initial suitability interview. But do not get your hopes up just yet. Only if you are approved during the suitability interview will you be invited or advanced to a personal interview with me. If you are accepted as a client after the initial consultation I begin a full diagnostic review of your business strengths, overlooked opportunities, and weaknesses. This begins stage one of your Total Marketing Package. So in a nutshell here is the process:
Initial suitability interview usually conducted with one of my assistants
Remote consultation with me via Skype or Google Hangouts so we can record your sessions for my later review
Next we begin building your Total Marketing Package
Second 'catch' is that I do not work with pornographers, 'recreational' drug peddlers, pushers of tobacco products, promoters of anything political/religious or otherwise 'spiritual', or things like these.

Third 'catch' is if you are accepted as a client you must attach your check to your signed Client Letter of Understanding, which I send to you after your consultation if you qualify. For my entire life in the direct response business I have run at most a two-person business, just myself and one assistant or project coordinator. I have no staff, no administrative help of any kind. For any additional help I might need I would bring in help on an as-needed contracted basis. All this has given me a life of freedom to use my time in volunteer activities and as I otherwise see fit. And, as a result, for consulting I keep things simple—no merchant accounts, credit card orders, and the like. Also, I cannot hold dates without payment.
Selecting only the best clients
Please note… if after receiving your signed agreement and check I feel for any reason we are not a match your check is torn up and returned to you. And any 'hard copy' items you send for my review are shredded and discarded–unless other arrangements are made beforehand.
This is rare. But it has happened. Twice.

Here is just one example…

After I started working with a national company I found the c-level who hired me was doing blatantly illegal things. Worse, he had hired me in hopes of secretly getting me to assist them in defrauding even more people. I wasn't having any of that.

So after the client made it clear they were hell-bent on defrauding others and had no intentions of changing their ways –despite me pointing out how they could easily profit ethically and honestly– I fired the client. And I returned their check uncashed and torn in pieces just as I had warned.

Why?

Because my business is built around strengthening and hardening companies and their clients. Building them up. I've no interest in tearing down or defrauding anyone. And I require the same ethical commitment of the clients I work with–even if that makes me unpopular at times or requires I fire a client. I will not assist defrauders. Period.

What industries do I work with?

I am confident creating marketing programs and direct response copy for just about any field. However alternative health, fitness, B2B, and technology (software, high-tech products, SaaS services) are good choices for me.

If you are ready to identify patterns that restrict your marketing and business success, if you are tired of trying to reverse engineer ways to multiply the performance of ads, sales letters, landing pages, and emails yourself…I invite you to take the first step towards cracking the code of your business transformation journey today. You have nothing to lose and everything to gain.
Warmly Yours,



Freelance Copywriter and Marketing Consultant

PS: Do not decide now if my Total Marketing Package is for you. If you are even remotely interested 'raise your hand' by clicking the link above to request a suitability interview. There's no charge to apply for a suitability interview. You have nothing to lose and everything to gain.
---
FAQ
Q: Are you still a hacker?
A: No. The skills of today's hackers are dang impressive. Though I do not approve of destructive activities my hat is off to those who can think in such non-linear ways as to breach modern computer systems. My outdated skills could never keep up. If you've ever seen the old 1980's movie WarGames starring Matthew Broderick you have an idea of the secret 'hacker' activities I was involved in long before that movie was released. I was very young, naive, and hugely impressionable back then. Even if I could keep up with modern internet hackers I wouldn't. Today you become a target for governments that want to either incarcerate you or recruit you. Both of which I kind of feel is a loss of freedom. So no thanks. I'll stick to what little I know and perhaps someday work towards converting my MCP into a network security certification just for the heck of it. But I am not interested in returning down that hacking rabbit hole. Is too risky. And obviously I'm too visible. Would be beyond foolish for me to return to a path I left decades ago. And in case you are wondering yes I confirmed the FBI has a file on me. This means every activity I'm involved in must operate at the highest level of ethics. If that is what you are looking for perhaps now is the time to multiply the marketing perf0rmance of y0ur business.